Then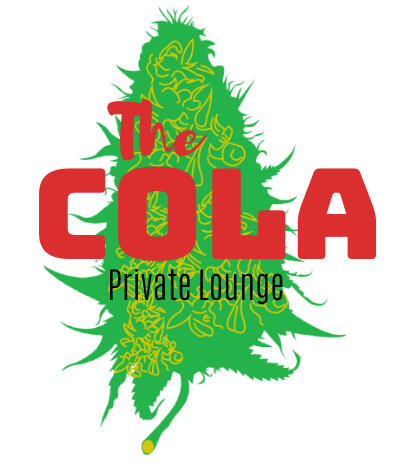 "WHERE BUDS MEET"
The Cola Lounge is a private, members only space where consumers can feel at home, learn and have fun while they safely enjoy the plant.
---
Why The Cola?
The Cola is the flowering site of the plant...quite literally "Where Buds Meet" Get it?
---
WHAT WE OFFER
💨Budbar (pipes, vapes, wraps, papers)
🍳Infusion Kitchen
🌄☕️Coffee & Tea
🎧🖥️ AV production Area
🎮🕹Video Games
♟♠️👨🏾🎨📚⚽️Board Games, Puzzles, Coloring Books, Fooseball
🍯🕯Rosin Press
🥨🍿Munchies
📶 💻Strong WIFI
😎😌✌🏾💚💨Good Vibes
---
WHEN WE'RE OPEN
Sun, Mon,Weds,Fri,Sat - 2-11pm
Tue, Thu - 10am-11pm
-30% off normal pricing
-Annual pass registrants will get a special gift bag from The Cola
---
How to Join
Registering is simple!
1.Click the "Register Now" button.
2.Click on the link to sign up for the membership length of your choice. (day, week, month, or year)
3.Click the booking link to pick a day/time to show up.
Then
---
Connect with us