---
---
2 ways to gain access:
1. For a lounge access pass:
then
---
or
---
2. For a specific event:
Event RSVPS include both pass and appointment.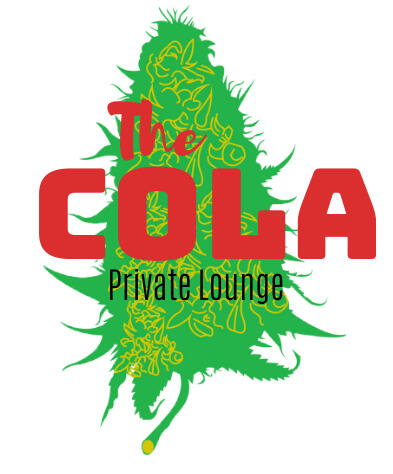 "WHERE BUDS MEET"
The Cola Lounge is a private, members only space where consumers can feel at home, learn and have fun while they safely enjoy the plant.
---
Why The Cola?
The Cola is name for the flowering site of the plant...quite literally "Where Buds Meet" Get it?
---
WHAT WE OFFER
💨Budbar (pipes, vapes, wraps, papers)
🍳Infusion Kitchen
🌄☕️Coffee & Tea
🎧🖥️ AV production Area
🎮🕹Video Games
♟♠️👨🏾🎨📚⚽️Board Games, Puzzles, Coloring Books, Fooseball
🍯🕯Rosin Press
🥨🍿Munchies
📶 💻Strong WIFI
😎😌✌🏾💚💨Good Vibes
---
We're Open Every Day
Tuesday -Thursday
10am-11pm
Friday-Monday
2pm-11pm
---
HOw to get a pass
Registering is simple!
1.Click the "Get Your Pass" button.
2.Click on the link to sign up for the pass length of your choice. (day, week, month, or year)
3.Click "book your visit" to pick a day/time to show up.
Then
---
Connect with us